"Purdey and Gambit, we're needed."
- W.J. Flywheel, Webporium Curator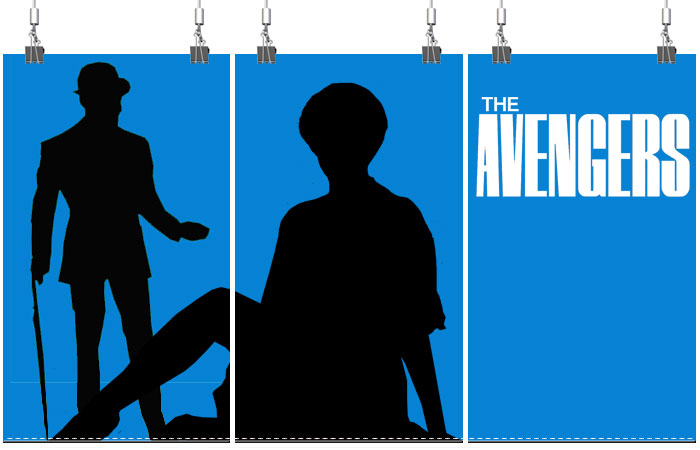 THE NEW AVENGERS EPISODES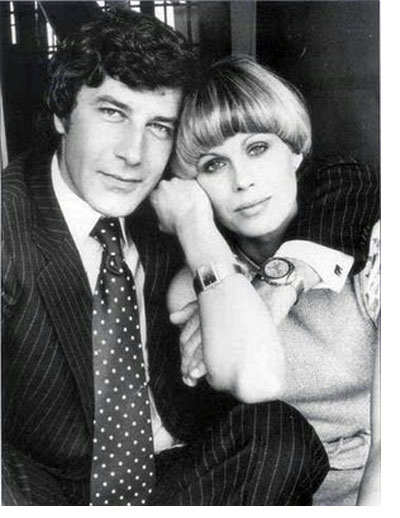 Purdey was a character in the British TV series The New Avengers played by Joanna Lumley from 1976-77. She was a spy working for British intelligence, partnered with John Steed (Patrick Macnee) and Mike Gambit (Gareth Hunt).

When Brian Clemens and Albert Fennell first mapped out the characters for The New Avengers - an updating of The Avengers - the female lead character was to have been named Charlie (or Charley). The decision was made not to use the name, possibly due to the Charlie perfume brand, or the fact a new American TV series called Charlie's Angels had just premiered. Lumley is credited with suggesting the character be named Purdey, after James Purdey and Sons, a famous shotgun manufacturer. Lumley also chose the character's distinctive short haircut.

Purdey is a martial arts expert (learned, according to her, during her time with the Royal Ballet, who let her go for being too tall) and (true to her namesake) an expert markswoman, who is often called upon to use her feminine attributes to distract villains. Purdey saw Steed as an attractive, yet fatherly figure, and there was also ongoing banter and playful flirting between Purdey and Mike Gambit (although the series never indicated anything more in her relationship with either man). During the two-year run of the series, no other name was ever given to the character and it was never revealed on screen whether Purdey was the character's first or last name.

Mike Gambit was Steed's first male partner since Drs. David Keel and Martin King in the original The Avengers nearly 15 years earlier. Gareth Hunt was picked for the role at auditions held in late January 1976. His role in the New Avengers team alongside John Steed and Purdey, was to be the action man, charming female witnesses, chasing and fighting villains and protecting his colleagues.

Gambit was a secret agent and former Major in the Parachute Regiment and had a short-lived career as a race car driver but was something of a mystery as his past was never addressed during the series. He lived in an apartment with a Modern architecture design style and was romantically interested in Purdey, often flirting with her during their work together.

THE NEW AVENGERS - SEASON 1

| | |
| --- | --- |
| 1. The Eagle's Nest | October 19, 1976 |
"Gambit used to think you were old fashioned. But I said, suppose you are? So is St. Pauls, and you've both survived a very long time."
- Purdey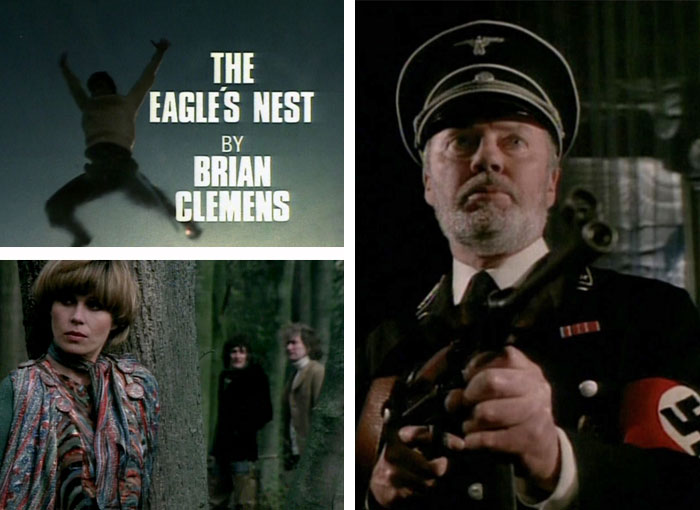 When murderous fishermen kill an agent investigating an island, Steed, Gambit, and Purdey go to investigate the man's death and the suspicious monastery there. Apparently in 1945 an airplane carrying 'Germany's Greatest Treasure' made its final stop there, and the monks turn out quite different than perhaps Steed and his crew have anticipated...
Director: Desmond Davis, Writer: Brian Clemens
Guest starring: Peter Cushing, Derek Farr, Frank Gatliff, Sydney Bromley, Joyce Carey

| | |
| --- | --- |
| 2. House Of Cards | October 26, 1976 |
"Remember when you're screaming, you're screaming for England."
- John Steed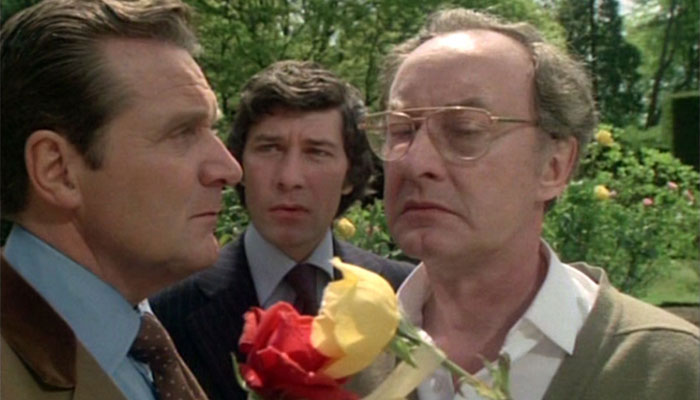 When Steed has a hoard of screaming teenagers rescue his intended victim, spymaster Perov seemingly commits suicide. But days later his system of sleeper agents, the House of Cards, activates, and Steed, Purdy & Gambit find themselves fighting trusted friends.
Director: Ray Austin, Writer: Brian Clemens
Guest starring: Peter Jeffrey, Frank Thornton, Annette Andre

| | |
| --- | --- |
| 3. The Last of the Cybernauts ...?? | November 2, 1976 |
"Well, you're not now, but you were, you're whole attitude is one of pure and positive lurk."
- Purdey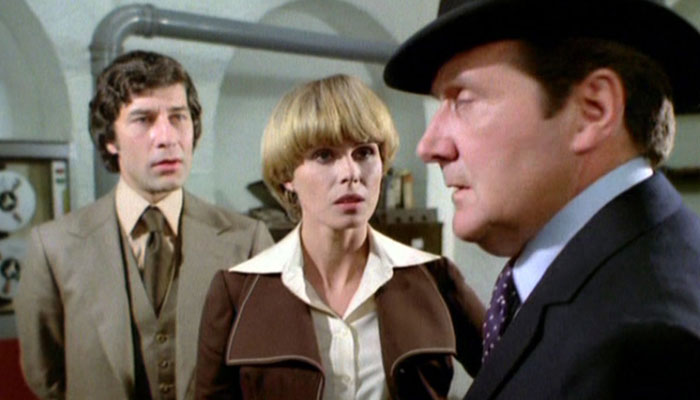 When a double agent called Kane is horribly disfigured in a chase, he vows vengeance... and calls upon the powers of a force who has tangled with Steed and his associates twice before: the Cybernauts. Creations of a misguided and imbalanced scientist, Dr Armstrong, these metallic menaces in both their attempts were stopped by the suave Steed and the inimitable Mrs Peel. However, this time they are being manipulated by an even more malignant force, and Steed and his friends enter into great danger in an attempt to stop the Cybernauts one last time.
Director: Sidney Hayers, Writer: Brian Clemens
Guest starring: Gwen Taylor, Robert Lang, Oscar Quitak, Basil Hoskins, Eric Carte

| | |
| --- | --- |
| 4. The Midas Touch | November 9, 1976 |
"If you're thinking of bestowing a reward, your highness,
eh... could you possibly make it three?"
- John Steed


The terrific trio come up against Professor Turner, a scientist with a lust for gold, and his protege Midas, whose touch is deadly.
Director: Robert Fuest, Writer: Brian Clemens
Guest starring: John Carson, Ed Devereaux, Ronald Lacey

| | |
| --- | --- |
| 5. Cat Amongst The Pigeons | November 16, 1976 |
"Any offers? Preferably of an unpredictable nature."
- Purdey


The warning of a dying man tips Steed off that ecologist Rydercroft is to be killed at noon. All plans are taken to protect the man's aircraft but it still crashes. Soon the Avengers come up against a new breed of enemy.
Director: John Hough, Writer: Dennis Spooner
Guest starring: Peter Copley, Gordon Rollings, Brian Jackson, Matthew Long

As Purdey rushes out the front door to shout "Steed" as he and Gambit leave in the Jaguar, a white mike is shoved forward in the bottom left hand of shot to catch the one word.

| | |
| --- | --- |
| 6. Target! | November 23, 1976 |
"I'd like to think there was a rule book, cricket and all that. But there isn't a book, just one rule: stay alive."
- Mike Gambit


In an attempt to break Steed's perfect shooting-range record, Purdey tackles the range with all her grace and skill. However, it's not enough as she misses one tiny percentage and gets hit with a mark. But other agents begin to die who have performed similarly, and Steed and Gambit start putting the clues together and find that they must work fast to save their friend and colleague before she succumbs to a nasty poison.
Director: Ray Austin, Writer: Dennis Spooner
Guest starring: Robert Beatty, Deep Roy, John Paul, Keith Barron

| | |
| --- | --- |
| 7. To Catch A Rat | November 30, 1976 |
"I know I'm seventeen years late, but welcome back, Gunner."
- John Steed


A strange message alerts Steed, Purdey, and Gambit to something strange going on. While Steed does his own research, Purdey and Gambit set out to help shed some light on the situation. However, the reality of the case is that due to a seventeen-year-old open case and a bout of amnesia, the legendary traitorous White Rat has at last begun to operate again. And Purdey is in imminent danger from her own romance.
Director: James Hill, Writer: Terence Feeley
Guest starring: Ian Hendry, Bernice Stegers, Edward Judd, Robert Flemyng

Ian Hendry, who guest stars as Gunner (The Flyer) starred with Patrick MacNee in the first season of the original series as Dr. David Keel. In fact Hendry was the lead and MacNee was his co-star. The little girl who causes Gunner's memory to return in this episode is played by Ian Hendry's daughter Corrie.

| | |
| --- | --- |
| 8. The Tale Of The Big Why | December 7, 1976 |
"He needs a phrenologist like he needs a hole in the head."
- Purdey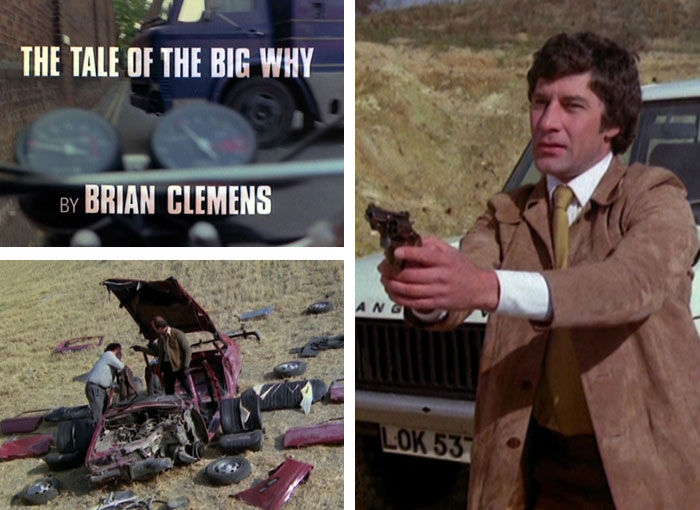 Released from prison after 9 years for spying, Burt Brandon heads straight for an abandoned well near Neverton containing unspecificed secret information. He is soon killed by 2 agents but has managed to post a package to his daughter. Steed recovers the package only to find it contains a pulp Western, "The Tale of the Big Why."
Director: Robert Fuest, Writer: Brian Clemens
Guest starring: Jenny Runacre, Derek Waring, George A. Cooper, Roy Marsden

| | |
| --- | --- |
| 9. Faces | December 14, 1976 |
"If I'm right, and doubles are being infiltrated,
how do we know it is Purdey?"
- John Steed


A bizarre series of deaths of high-ups in the government becomes the business of Steed and his colleagues when a personal friend of his becomes one of the deceased. However, due to suspicion from the delicate nature of the case (apparently people are being duplicated by an unscrupulous firm) Steed, Purdey, and Gambit all go off on their own and make individual progress into the case. However, it seems that the situation is too far-reaching and confusing for each alone. They must work together and figure out quickly, who's who and what's what, before they themselves become the next targets.
Director: James Hill, Writer: Brian Clemens / Dennis Spooner
Guest starring: Michael Sheard, David de Keyser, Edward Petherbridge

After the removal of his appendix after Clifford had died they make reference to it leaving a scar this is impossible after death

| | |
| --- | --- |
| 10. Gnaws | January 5, 1977 |
"He died with his boots off?"
- Purdey


Having witnessed a test on a new sleeping gas called S-95 & thus made immune to its effects, the Avengers awake one Sunday morning to find the whole city of London asleep and an open house on the city's banks and jewellers.
Director: Ray Austin / Graeme Clifford, Writer: Brian Clemens / Dennis Spooner
Guest starring: Julian Holloway, Patrick Malahide, William Morgan Sheppard

| | |
| --- | --- |
| 11. Sleeper | January 12, 1977 |
"They are red. It's George the hotel porter. He must have got me a hundred cabs in his time. I never knew he wore red socks."
- John Steed


Gambit tries to meet Travis, a man carrying some secret film, but he is killed before handing it over.
Director: Graeme Clifford / Sidney Hayers, Writer: Brian Clemens
Guest starring: David Schofield, Jason White, Keith Buckley, Arthur Dignam

A man with an M-16 with a scope attached fires several rounds at Purdey, but he does not aim using the scope. Further, he cycles the bolt after each shot, which is unnecessary with the M-16.

| | |
| --- | --- |
| 12. Dirtier By The Dozen | January 19, 1977 |
"What you need, Mike Gambit, is a little diversion."
- Purdey


Steed's plan to have 3 memory experts memorise a third of each of the Allied defence plans for courier purposes seems to have been a perfect success until Juvenator arrives with a machine capable of draining minds.
Director: Ray Austin / Sidney Hayers, Writer: Brian Clemens / Dennis Spooner
Guest starring: John Castle, Alun Armstrong, Shaun Curry, Stephen Moore

| | |
| --- | --- |
| 13. Three Handed Game | January 19, 1977 |
"Purdey, we are supposed to be under cover..."
- Mike Gambit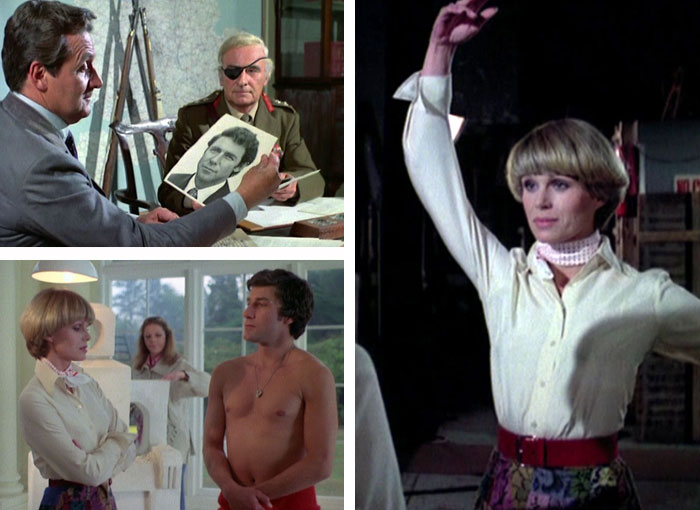 2 scientists are developing a new growth drug which could end world famine. Unfortunately some of the drug has been flushed down the sink resulting in something nasty in the sewers.
Director: Ray Austin, Writer: Brian Clemens / Dennis Spooner
Guest starring: Stephen Greif, Gary Raymond, John Paul, David Wood



THE NEW AVENGERS - SEASON 2

| | |
| --- | --- |
| 1. Dead Men Are Dangerous | September 9, 1977 |
"You check the files, I'll check my memories."
- John Steed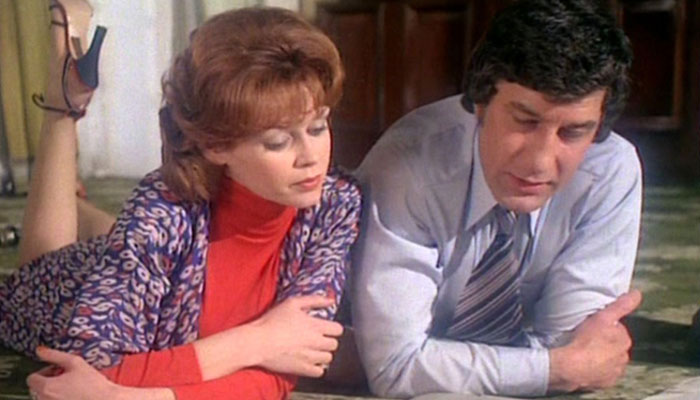 Everything Steed cares about is being destroyed or threatened, including his china, his car, and even Purdey. The trio must uncover who would bare such a long-lasting and jealous grudge against the unflappable agent.
Director: Sidney Hayers, Writer: Brian Clemens
Guest starring: Clive Revill, Gabrielle Drake, Richard Murdoch, Terence Taplin

Gambit mentions joining the navy at 15. In real life, Gareth Hunt actually did drop out of school to join the merchant navy at that age.

| | |
| --- | --- |
| 2. Angels Of Death | September 16, 1977 |
"Why look for the way out when I know the way in?"
- John Steed


Senior civil servants, MPs, and intelligence personnel are all dying suddenly of "natural causes," and there seems to be no obvious link. The only lead is the mortally-wounded agent who talks of angels of death that kill from within.
Director: Ernest Day, Writer: Brian Clemens / Terence Feely
Guest starring: Caroline Munro, Lindsay Duncan, Pamela Stephenson, Melissa Stribling

Guest star Pamela Stephenson is an actress best known for Superman III (1983), Ryan (TV series, 1973) and the Mel Brooks film, History of the World: Part I (1981). She was also a regular on Saturday Night Live during the 1984-85 season. She has been married to Billy Connolly since December 20th, 1989 and they have three children. Her last acting credit was an uncredited appearance on an episode of Columbo (Butterfly in Shades of Grey, 1993). She has since retired from acting and obtained a doctorate in Psychology.

| | |
| --- | --- |
| 3. Medium Rare | September 23, 1977 |
"As a matter of fact, I abhore guns. I don't even have a gun except for an old Colt 45 and that's just for sentimental reasons."
- John Steed


Mason is the paymaster to a group of informants, but all is not what it seems: the informants are a single man. When Mason suspects this, he is murdered by Wallace, who has been lining his own pockets. Steed begins to investigate, and Wallace decides that the only option left is to frame Steed and kill him.
Director: Ray Austin, Writer: Dennis Spooner
Guest starring: Jon Finch, Mervyn Johns, Jeremy Wilkin, Sue Holderness

When Steed finds the note in the phone directory, he is instructed to meet George Cowley. George Cowley was the name of the head of CI5 in the TV series "The Professionals" that was aired at the same time.

| | |
| --- | --- |
| 4. The Lion And The Unicorn | September 30, 1977 |
"Well it's the Unicorn. He's just a teeny bit dead."
- John Steed


Paris: Steed captures his nemesis, the Unicorn. But when the Unicorn is accidentally killed by his own men, Steed must use all his cunning to avoid open warfare.
Director: Ray Austin, Writer: John Goldsmith
Guest starring: Jean Claudio, Maurice Marsac, Raymond Bussières

| | |
| --- | --- |
| 5. Obsession | October 7, 1977 |
"Childhood sweetheart. Used to go for that type, eh?"
- Purdey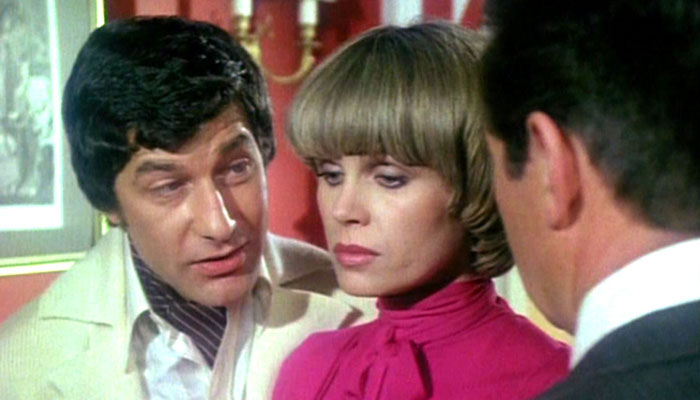 An old flame of Purdey's reappears when a missile goes missing from an air display. But what's the connection between that, a visiting Arab envoy, and a spy satellite photographing Buckinghamshire?
Director: Ernest Day, Writer: Brian Clemens
Guest starring: Martin Shaw, Lewis Collins, Mark Kingston, Terence Longdon

Lewis Collins and Martin Shaw play the villains. They also worked together as the heroes in The Professionals, a series that aired at the same time.

"Well you can be telepathic. About five drinks and ten minutes after midnight in a discoteque I can sometimes tell what your thinking."
- Purdey


When the Avengers foil a drug drop arranged by a Chinese overlord, they find themselves on the run from his men, the Oriental being determined to have their heads on plates.
Director: Ray Austin, Writer: Brian Clemens
Guest starring: Terry Wood, Ferdy Mayne, Robert Rietty, Kristopher Kum

| | |
| --- | --- |
| 7. Hostage | October 21, 1977 |
"You're too young to die, Gambit. Besides, I never fight fair."
- John Steed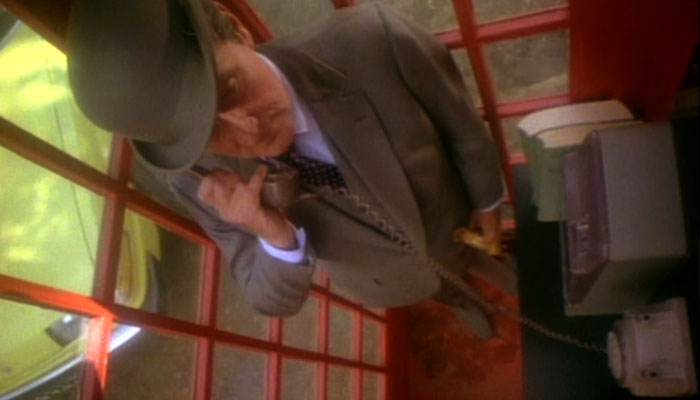 After Purdey is kidnapped, Steed is given the ransom of Allied attack plans. But has the whole thing been a set up to make the Ministry think Steed is a traitor?
Director: Sidney Hayers, Writer: Brian Clemens
Guest starring: William Franklyn, Simon Oates, Michael Culver

The character of Steed seldom used a gun, a character trait developed largely due to Patrick McNee's dislike of them due to his combat experiences with the Royal Navy during World War 2. However he does occasionally employ them and kills two men with a handgun during this episode's final shootout.

| | |
| --- | --- |
| 8. K Is For Kill: The Tiger Awakes | October 28, 1977 |
"Steed, what are you up to?"
- Emma Peel


In 1965, a young Russian soldier guns down a Salvation Army Band and escapes only to fall down dead and grow old. In France, in 1977, a young Russian soldier attacks men wearing uniforms. Then a Russian unit is attacking an empty home. After one of the soldiers dies, he also ages. Why are the Russians attacking old targets and then aging? Steed and company are trying to find answers.
Director: Yvon Marie Coulais, Writer: Brian Clemens
Guest starring: Diana Rigg, Eric Allan, Tony Then, Eric Desmaretz, Krishna Clough, Sylvain Clément, Paul Emile Deiber, Sacha Pitoëff, Christine Delaroche

There's a lot of re-recording done for this episode. Diana Rigg is dubbed by Sue Johnson, Maurice Marsac by Robert Rietty, and Charles Millot by David De Keyser.

| | |
| --- | --- |
| 9. K Is For Kill: Tiger By The Tail | November 4, 1977 |
"All right, Purdey, we've taken a vote on it,
and you're quite definitely, a girl."
- Mike Gambit


The Russian soldiers attacking in France were just the first wave. Two "K" agents are the true key to the plan. One "K" assassin is killed while assassinating a retired General. Who is the target for the second "K" agent and how might this start World War III? Only Steed, Gambit and Purdey can save the world.
Director: Yvon Marie Coulais, Writer: Brian Clemens
Guest starring: Pierre Vernier, Maurice Marsac, Charles Millot

| | |
| --- | --- |
| 10. Complex | November 11, 1977 |
"Canada, that's marvelous. I've never been there."
- Purdey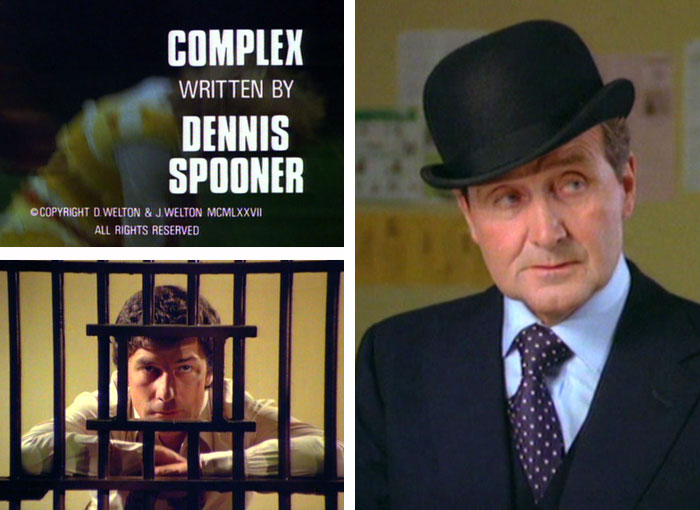 Agent X41 (codename ""Scapina"") is the USSR's most effective spy. But a photograph has fallen into the hands of the Avengers which may give a clue to his identity. The trail leads the trio to Toronto, Canada.
Director: Richard Gilbert, Writer: Dennis Spooner
Guest starring: Harvey Atkin, Vlasta Vrana, Jan Rubes, Suzette Couture

The letter 'z' is pronounced 'zed' in Canada, not 'zee' as the show assumed.
This episode was one the final four made after French finances began to dry up and Canadian backing was found. As a consequence the series moves to Ontario and the title card before the episode name reads "New Avengers in Canada".

| | |
| --- | --- |
| 11. Emily | November 18, 1977 |
"Well this fuel could certainly take us to the moon,
but not to the top of that hill."
- John Steed


On the trail of the elusive agent 'The Fox', the New Avengers find their target has left a palm print on the roof of a car. Borrowing the vehicle, which is called 'Emily' from her owner proves to be easier than getting it safely to the Canadian Secret Service in Toronto
Director: Don Thompson, Writer: Dennis Spooner
Guest starring: Jane Mallett, Peter Aykroyd, Leslie Carlson, Brian Petchey

As the camera pans across Toronto, the camera zooms in on the Canadian National Exhibition Grounds. The camera shows a number of features that are no longer at the Canadian National Exhibition mainly The Bulova Tower and the old roller coaster "The Flyer". It also shows the Coliseum before the Direct Energy Center was built in front of it.
Guest star Peter Aykroyd is a writer and producer, known for Nothing But Trouble (1991), PSI Factor: Chronicles of the Paranormal (1996) and Saturday Night Live (1975). He is an alumni of the Second City comedy troupe in Toronto, Ontario, Canada and younger brother of Dan Aykroyd (SNL, Ghostbusters).

| | |
| --- | --- |
| 12. Forward Base | November 25, 1977 |
"It's quiet. Too darn quiet."
- Purdey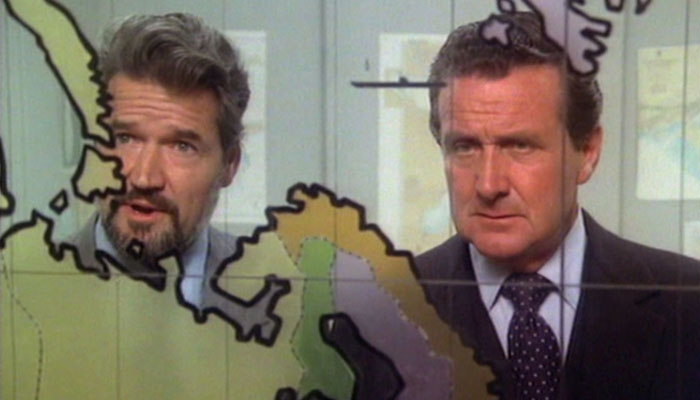 The New Avengers attempt to intercept a package drop in Canada before it gets to the mysterious Russian outpost called Forward Base. They follow a trail of people dropping valuable machinery in the water and changing clothes during the course of drowning.
Director: Claude Fournier / Don Thompson, Writer: Brian Clemens / Dennis Spooner
Guest starring: August Schellenberg, Marilyn Lightstone, Jack Creley

"Why don't you come, too? After all, it is your country."
- John Steed


| | |
| --- | --- |
| 13. The Gladiators | December 17, 1977 |
Though officially on holiday in Canada, the New Avengers join the search for several missing Soviet and Canadian agents. KGB agent Karl Sminsky has achieved super human strength thanks to a combination of martial arts. Now he is gathering a group of "gladiators" to teach his secrets to.
Director: Claude Fournier / Don Thompson, Writer: Brian Clemens / Dennis Spooner
Guest starring: Louis Zorich, Doug Lennox, Neil Vipond, George Chuvalo