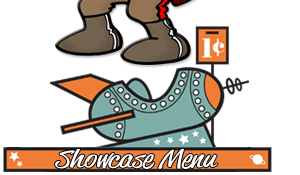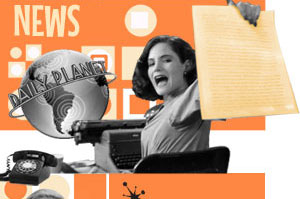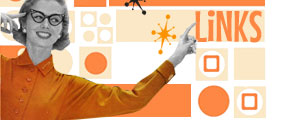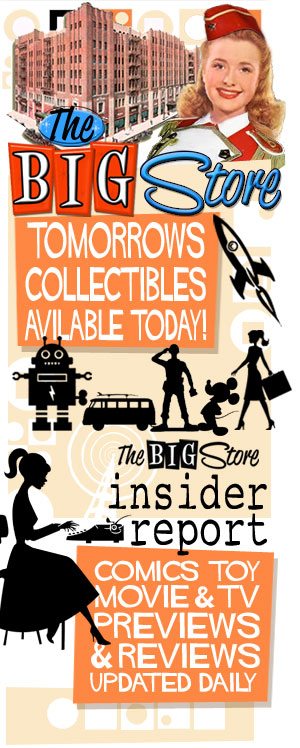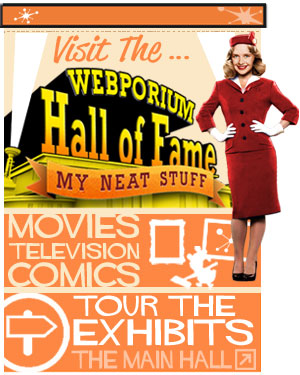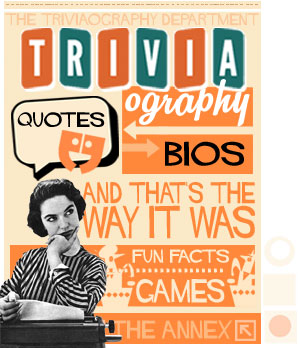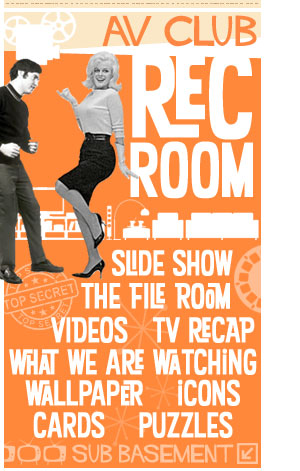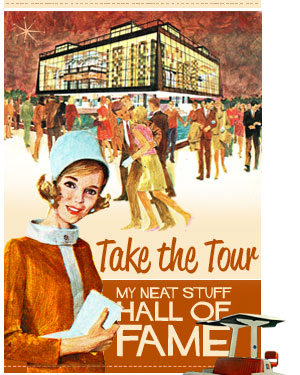 The stuff presented here is a sort of webporium of the stuff I have collected over the years. It is, dare I say it, my own personal Museum of Pop Culture and if like me you have nothing better to do feel free to browse around. I have been an collector for years especially after the wife left and there was no one here to stop me. I even collected as a kid but we didn't call it that back then (that's not me pictured right but an actor pretending to be me). I remember setting up shop and selling some of my stuff in garage sales which was really stupid because if I had kept it, today that stuff would be worth a fortune and all I got was nickel or two. So, I decided to go to Morganville, which is what they called Shelbyville in those days and I tied an onion to my belt, which was the style at the time. Now, to take the ferry cost a nickel, and in those days, nickels had pictures of bumblebees on 'em. "Give me five bees for a quarter," you'd say. Now where were we? Oh yeah...



Now a days collecting stuff has become popular. Some even call us Pickers which is much better than hoarders or that weird guy down the street. Unlike hoarders us serious Pickers and/or Collectors like to organize and display our stuff not just let it pile up in a corner (don't look over there). So one day, I think it was a Tuesday, I built this site as a way to catalogue all My Neat Stuff. I didn't plan to sell anything but then someone said they would like to buy that thing. And I said it's not for sale. Then they said name your price. So I said some really high stupid price. They didn't buy it but I didn't want to sell it anyway. After that I decided that some stuff would be for sale and you can spot that stuff from the big BUY button next to the item image. Prices are based on the going rates found in various books and publications and what I see other people selling similar stuff for on the Internet. (Pictured at left again is not me but the great actor Rene Auberjonois.)

| | |
| --- | --- |
| If you are interested in starting your own collection of Neat Stuff, and who wouldn't be? You can start by visiting your local comic shop. If you don't have a local comic shop you can go to garage and yard sales or steal toys from your children. Another way is to visit The Big Store where you will find lots of cool links to the latest Neat Stuff available on the world wide intertubes for your Dining, Dancing and Shopping pleasure. The links on our Big Store page will take you to other websites. | |

My Neat Stuff Rating System

Since I have a mix of toys and comics and whatever I was always using different rating systems from different groups or associations. At the end of the day I was just confused and my brain hurt. So I kind of took the various rating systems out there haphazardly blended them together to created the unofficial and totally unauthorized My Neat Stuff five, plus a no star rating system, which I guess would make it six stars except there are only actually five but six rating categories. Oh never mind.

| | |
| --- | --- |
| | MIB - MINT IN BOX |
| | EXCELLENT |
| | VERY GOOD |
| | GOOD |
| | FAIR |
| | POOR, THIS ITEM IS UNRATED |

Size Matters: Action Figure Scales

Action figures come in all shapes and sizes and although it's easy to break out a ruler and simply measure one of your action figures, that's not really going to help you to understand the scale references often used by toy companies and long-time collectors. Besides, if you want to talk the lingo like Sheldon and Leonard you need to call them 1:10 scale figures. By the way talking the lingo will not get you a date with Penny. The term scale refers to the size ratio to a normal sized object. In this case, we're talking about smaller representations of the human figure. For standardization purposes, toy companies refer to the usual ideal human figure as being 6 feet tall (we're usually talking about heroic figures such as Batman or Darth Vader, not Wolowizard or Howard of Wolowitz). Therefore an action figure that is 6 feet tall (which I have never seen but would be really really cool) would have a 1:1 ratio. A 3 foot tall action figure would have a 1:2 ratio and so on.

1:4 Scale (aprox. 18")

Technically reserved for dolls we do see oversized action figures this size from time to time.

1:6 Scale (aprox. 12")

The original size of the very first figure to sport the "action figure" moniker, G.I. Joe.

1:9 Scale (aprox. 8")

Almost exclusive to the Mego's line of action figures from the late '70s and early '80s.

1:10 Scale (aprox. 7")

This size tends to be more popular with adult collectors than with children looking for play value.

1:12 Scale (aprox. 5" - 6")

In the 1990s, this scale took over the 4" action figure and set a new standard. For a while.

1:18 Scale (aprox. 3.75" - 4")

Mego started it, but it would be Kenner's massively popular Star Wars collection that would set the standard for this scale for almost 20 years.

1:48 Scale (aprox. 2")

Began with the rise in popularity and collectability of figures such as Lego "minifigs".

My Neat Stuff is hosted at Red Cabbages (no, they don't sell cabbages so stop asking), partnered with Kasey and Company and set up and managed through the legal and accounting firm of Hungadunga, Hungadunga, Hungadunga, & McCormick. Wait I left out a Hungadunga. I left out the main one too. Which follows is nasty letter from our accountants confusing the situation: In re yours of the fifteenth, yours to hand and made to rep, brackets, that we have gone over the ground carefully and we seem to believe, i.e., to wit, e.g., in lieu, that, uh, despite all our precautionary measures which have been involved, uh, we seem to believe that it is hardly necessary for us to proceed unless we, uh, receive an ipso facto that is not negligible at this moment, quotes, unquotes and quotes. Uh. Hoping this finds you, I beg to remain... as of June 9, cordially yours. Regards. Make two carbon copies and throw the original away.

As you can see my hands are tied and there is nothing I can about it, any items for sale on My Neat Stuff are processed through the Kasey and Company Pay Pal account. If you are already buying stuff on the intertubes chances are you already have a Pay Pal account and already know the drill.

We strive for accuracy in all our listings but we are only human and have been called worse by an exwife, so our lawyers (the second Mr Hungadunga to be precise) whould like us to include the following legal mumbo jumbo. Something about prices subject to change without notice and we are not responsible for any wrong information or pricing posted on the web site. Apparently this gets us off the hook in case of a typo. So if an item is worth $50 but is mistakenly listed for $5, chances are you won't get it for five, unless of course we miss the mistake entirely in which case good for you. If we catch it you'll have the option of purchasing the item in question at the actual price or getting a refund. Which we will give you cheerfully, and you can't ask for much more than that.

And now a message from our Neat Stuff Hall of benafactor...

As chairwoman of the reception committee, I extend the good wishes to everyone on the InterWeb and welcome you to become a Patron of Neat Stuff by making a donation to support to the Neat Stuff Hall of Fame. Your kind contribution to our tip jar will allow nerds of all types to continue their selfless work of collecting useless trivia, information and pop culture fun facts and presenting them here in a pleasing format for your time wasting pleasure.


- Mrs. Olivia Teasdale
(no relation)

* AWARDING OF FLUFFY UNICORNS DEPENDS ON AVAILABILITY. ACTUALLY THERE ARE NO FLUFFY UNICORNS.
NO ACTUAL UNICORNS FLUFFY OF OTHER WISE WILL BE GIVEN OUT AT ANY TIME. IN FACT YOU GET NOTHING FOR YOUR DONATION EXCEPT THE OPPORTUNITY TO VISIT THE NEAT STUFF HALL OF FAME AND THE WARM GLOW IN YOUR HEART FROM THE ACT OF SELFLESS GIVING. AND SINCE THE HALL OF FAME IS FREE ON THE INTERWEB ANYWAY ALL YOU'VE GOT IS THAT WARM GLOW. WHICH I BET IS FEELING A LOT LIKE HEARTBURN NOW THAT YOU REALILIZE YOU COULD HAVE DONATED YOUR MONEY TO A MORE WORTHY CAUSE. MAYBE ANIMALS OR ORPHANS? THOSE GROUPS WOULD HAVE LEAST SENT YOU A T-SHIRT. WELL THE JOKES ON YOU, IT'S TOO LATE NOW.