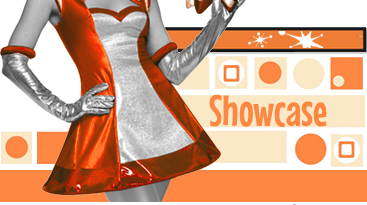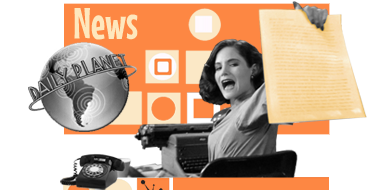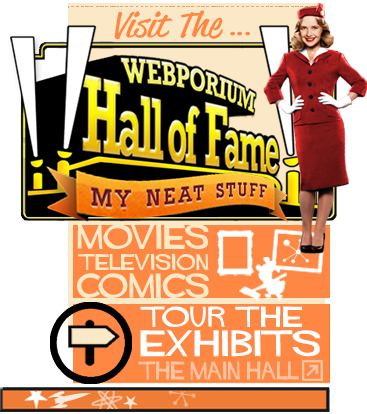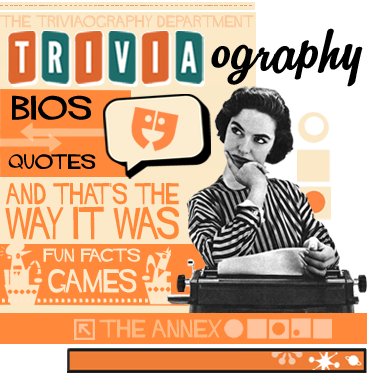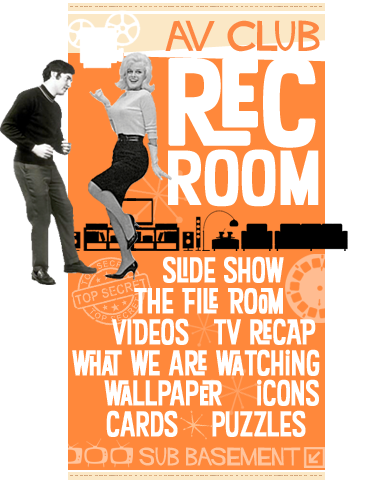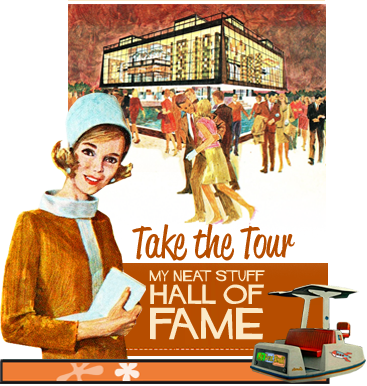 The stuff presented in the Neat Stuff Showcase is a sort of webporium of the stuff I have collected over the years. It is, dare I say it, my own personal Museum of Pop Culture and if like me you have nothing better to do feel free to browse around. I have been an collector for years especially after the wife left and there was no one here to stop me. I even collected as a kid but we didn't call it that back then (that's not me pictured right but an actor pretending to be me). I remember setting up shop and selling some of my stuff in garage sales which was really stupid because if I had kept it, today that stuff would be worth a fortune and all I got was nickel or two. So, I decided to go to Morganville, which is what they called Shelbyville in those days and I tied an onion to my belt, which was the style at the time. Now, to take the ferry cost a nickel, and in those days, nickels had pictures of bumblebees on 'em. "Give me five bees for a quarter," you'd say. Now where were we? Oh yeah...



Now a days collecting stuff has become popular. Some even call us Pickers which is much better than hoarders or that weird guy down the street. Unlike hoarders us serious Pickers and/or Collectors like to organize and display our stuff not just let it pile up in a corner (don't look over there). So one day, I think it was a Tuesday, I built this site as a way to catalogue all My Neat Stuff. I didn't plan to sell anything but then someone said they would like to buy that thing. And I said it's not for sale. Then they said name your price. So I said some really high stupid price. They didn't buy it but I didn't want to sell it anyway. After that I decided that some stuff would be for sale and you can spot that stuff from the Add To Cart button. Prices are based on the going rates found in various books and publications and what I see other people selling similar stuff for on the Internet. (Pictured at left again is not me but the great actor Rene Auberjonois.)

| | |
| --- | --- |
| If you are interested in starting your own collection of Neat Stuff, and who wouldn't be? You can start by visiting your local comic shop. If you don't have a local comic shop you can go to garage and yard sales or steal toys from your children. Another way is to visit The Big Store where you will find lots of cool links to the latest Neat Stuff available on the world wide intertubes for your Dining, Dancing and Shopping pleasure. The links on our Big Store page will take you to other websites. | |

The Hall of Fame features inductees (fan pages) from our so called Popular Culture, that have been inspired all those collectibles our spouses want us to throw out. But, we never will, because someday this stuff is going be worth something. The exhibits and information presented in our Hall of Fame is reviewed and compiled from accredited and reliable sources by our team of Neat Stuff experts and historians and Harold, who also runs the AV Department.

Exhibits in The Neat Stuff Hall of Fame are categorized into Movies, Television, Comics & Toys and Disney. In our Triviaograpy Department you can find lots of useless information. Biographys, Fun Facts, Quotes, Games and Trivia. Our Neat Stuff Hall of Fame AV Department features a collection of Neat Stuff video presentations, a cool selection of retro photos, Slideshows, Wallpaper, Icons, Trading Cards and a humor section just in case you need to waste even more time on the internet.

And now a message from our Neat Stuff Hall of benafactor...

As chairwoman of the reception committee, I extend the good wishes to everyone on the InterWeb and welcome you to become a Patron of Neat Stuff by making a donation to support to the Neat Stuff Hall of Fame. Your kind contribution to our tip jar will allow nerds of all types to continue their selfless work of collecting useless trivia, information and pop culture fun facts and presenting them here in a pleasing format for your time wasting pleasure.


- Mrs. Olivia Teasdale
(no relation)

* AWARDING OF FLUFFY UNICORNS DEPENDS ON AVAILABILITY. ACTUALLY THERE ARE NO FLUFFY UNICORNS.
NO ACTUAL UNICORNS FLUFFY OF OTHER WISE WILL BE GIVEN OUT AT ANY TIME. IN FACT YOU GET NOTHING FOR YOUR DONATION EXCEPT THE OPPORTUNITY TO VISIT THE NEAT STUFF HALL OF FAME AND THE WARM GLOW IN YOUR HEART FROM THE ACT OF SELFLESS GIVING. AND SINCE THE HALL OF FAME IS FREE ON THE INTERWEB ANYWAY ALL YOU'VE GOT IS THAT WARM GLOW. WHICH I BET IS FEELING A LOT LIKE HEARTBURN NOW THAT YOU REALILIZE YOU COULD HAVE DONATED YOUR MONEY TO A MORE WORTHY CAUSE. MAYBE ANIMALS OR ORPHANS? THOSE GROUPS WOULD HAVE LEAST SENT YOU A T-SHIRT. WELL THE JOKES ON YOU, IT'S TOO LATE NOW.