"Dr. Keel, we're needed."
- W.J. Flywheel, Webporium Curator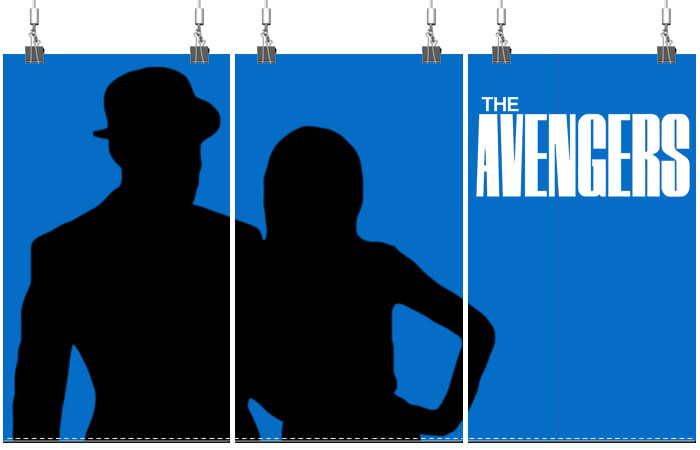 SERIES 1 - THE KEEL & STEED EPISODES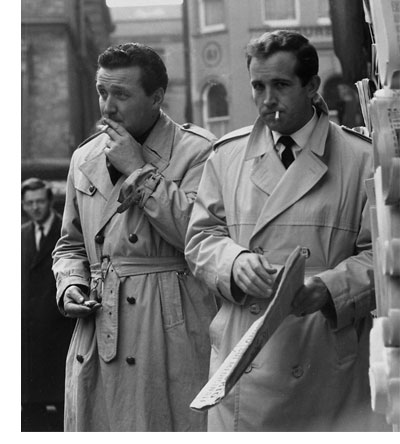 Major The Hon. John Wickham Gascoyne Beresford Steed MC, OM usually known as John Steed, is the central protagonist on the popular 1960s British spy series The Avengers and its 1970s sequel The New Avengers, played by Patrick Macnee in both; by Donald Monat in the South-African radio series adaptation of The Avengers; by Ralph Fiennes in the 1998 film of the same name and by Julian Wadham in the new Big Finish audio series The Avengers - The Lost Episodes.

Steed is a secret agent working for an unnamed branch of British intelligence. He was teamed with a variety of partners, including Dr. David Keel (1961), Venus Smith (1962-63), Dr. Martin King (1962–63), Dr. Cathy Gale (1962–64), Mrs. Emma Peel (1965–68), Tara King (1968–69), Lady Diana Forbes-Blakeney (1969), Purdey, and Mike Gambit (both 1976–77).

Steed was born John Wickham Gascoyne Beresford Steed sometime between 1922 and 1925 (the actor who played him, Patrick Macnee, was born 1922). A scion of a noble family, Steed attended Eton (like Macnee), where he once got into a fight with the school bully, James Bond, and was eventually expelled (like Macnee). He was a distinguished veteran of World War II (like Macnee - but here their bios begin to diverge), training with the Coldstream Guards and then transferring to the Intelligence Corps. He spent the early part of his war service posted at RAF Camp 472 Hamelin, which was a jumping-off point for British spies on the continent. He received the Military Cross for single-handedly taking a German machine-gun post. Before leaving the British Army to join "The Ministry" in 1945, Steed achieved the rank of Major.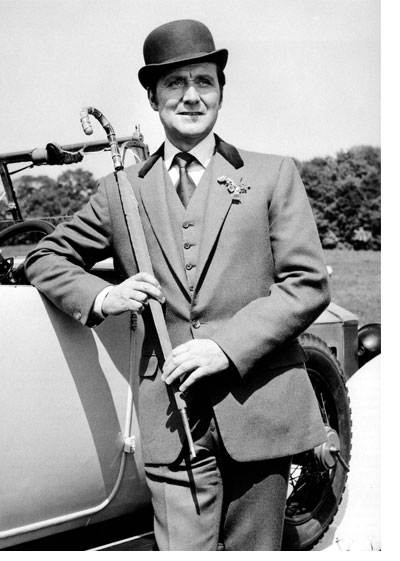 He maintained a modest mews flat in London during the 1960s (first at 5 Westminster Mews, later at 3 Stable Mews) and drove a variety of elaborate, old-fashioned cars, including a Rolls Royce and several different models of Bentley, one of which he calls Fido. In one episode also a Vauxhall 30/98 can be seen. By The New Avengers, Steed had moved out to the country, to a manor house known as "Steed's Stud", and was no longer driving vintage cars, but contemporary Jaguars instead.

During the first season Steed's character was a more rough-and-tumble operative than the suave, sophisticated gentleman he became during the Gale and Peel eras. His most common style of dress as Dr. Keel's sidekick was a trenchcoat and suit, though the famous bowler hat and umbrella appeared as early as the "The Frighteners", the 15th episode to be aired. Quite probably they made their debut even earlier—most of the first season episodes are lost, but Macnee hints so in his memoir. During the show's budget-strained first season, in fact Macnee supplemented his on-screen wardrobe with numerous items from his own wardrobe, including the bowler and umbrella. By the second season, Steed had dispensed with the trenchcoat and was found wearing the familiar three-piece suits with which he is afterward identified, as well as his bowler and umbrella.

He was initially shown answering to several different superiors such as "One-Ten" and "Charles". During most of the Gale-Peel era the source of his orders were left a mystery. For the final season of the original series (the Tara King era) Steed was shown taking his orders from an obese man who used a wheelchair called "Mother" (and once from a blind woman named "Father").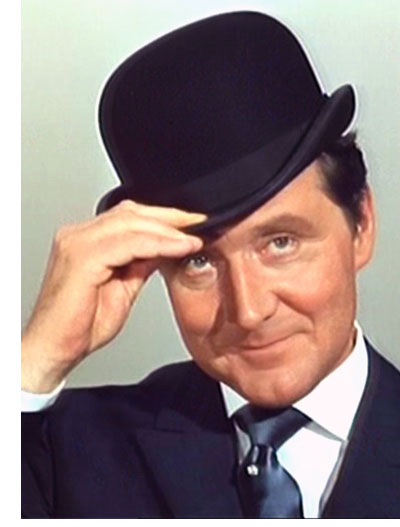 In The New Avengers, Steed was once again shown working on his own, and it was suggested that he had moved up into a "Mother" like role in British intelligence, although that didn't stop him from directly participating in missions.

Out of all his partners, he was closest to Mrs Peel; while their interaction was often laced with dry, sarcastic wit on both sides, he respected her as an equal, and owed her his life on more than a few occasions. Regarding the question of whether they had a sexual relationship at any time, Macnee thought they went to bed on a very regular basis (just not in view of the camera), Rigg thought they were engaged in a very enjoyable extended flirtation that ultimately went nowhere, and Brian Clemens said he wrote them with the idea they'd had an affair before Emma's first appearance in the series.

One of Steed's trademarks was his impeccable dress, often consisting of a three-piece suit with Bowler (or Coke) and ever-present umbrella. His bowler and umbrella were in fact his favourite weapons. Steed's umbrella, with its distinctive whangee handle, was known for containing a sword, though there were other versions, including one that featured a sound recorder and one with a camera hidden under the handle for covert photography ("The Cybernauts"), and one that contained measures of whisky. (The swordstick featured in the title sequence was made by venerable English umbrella maker James Smith & Sons.) The bowler was metal plated and very hard, it could stop bullets and knock down opponents. Although he was witty, highly sagacious, he is a suave, redoubted and ruthless spy. In combat, he is an excellent Swordsman. A bon vivant, he also seemed to be something of an oenophile, having an impeccable palate and a love for Champagne.

| | |
| --- | --- |
| 1. Hot Snow | January 7, 1961 |
"I'm very sorry, I can't tell you that. But I'm on the side of the angels, believe me."
- John Steed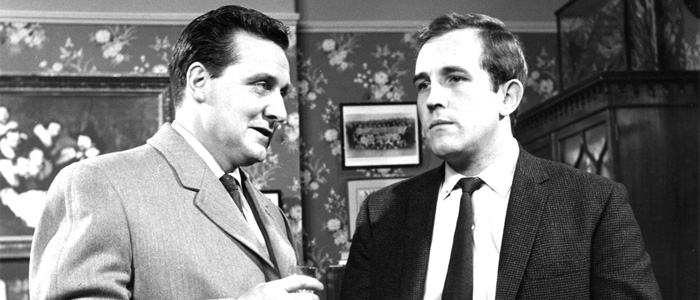 Following the death of his fiancee Peggy at the hands of heroin smugglers, Dr David Keel vows to track down the killers and avenge his lost love. He is aided in his quest by a mysterious stranger, John Steed.
Director: Don Leaver / Patrick Brown, Writer: Ray Rigby
Guest starring: Katherine Woodville, Murray Melvin, Philip Stone

The vast majority of the first series of The Avengers (1961) is sadly missing from TV archives and believed probably lost forever - only the first 22 minutes of this very first episode and two complete later episodes, The Avengers: Girl on the Trapeze (1961) (which incidentally does not feature the character of Steed) and The Avengers: The Frighteners (1961) have been recovered and preserved.

| | |
| --- | --- |
| 2. Brought to Book | January 14, 1961 |
"What's this?"
- Dr. David Keel
Steed has infiltrated a gang, led by Mason, which is implicated in Peggy's murder. Steed asks Keel to establish contact with a rival gang, and the doctor discovers that Vance's hitman, Spicer, has been sent to kill Steed.
Director: Peter Hammond, Writer: Brian Clemens
Guest starring: Charles Morgan, Godfrey Quigley, Philip Stone, Robert James

| | |
| --- | --- |
| 3. Square Root of Evil | January 21, 1961 |
"Timothy James Riodan. Oh, my little Irish mother. Profession: master forger. Delicate fingers - I'd better get a manicure."
- John Steed

Steed impersonates Riordan, a forger soon to be released from prison, and gains the trust of gang-leader Hooper. Things seem to be going well until Hooper's second-in-command, known as the Cardinal, announces that Riordan's girlfriend is outside waiting to see him.
Director: Don Leaver Writer: Richard Harris
Guest starring: John Woodvine, Alex Scott, Cynthia Bizeray

| | |
| --- | --- |
| 4. Nightmare | January 28, 1961 |

Keel receives a 'phone call from one of his patients, and ends up assuming the identity of her missing husband, a scientist engaged in secret research. Shot in the chest, Keel needs a minor operation - but the anaesthetist has tampered with the oxygen.
Director: Peter Hammond, Writer: Terence Feely
Guest starring: Helen Lindsay, Michael Logan, Redmond Bailey

| | |
| --- | --- |
| 5. Crescent Moon | February 4, 1961 |

A young girl, Carmelite Mendoza, has been kidnapped from a Caribbean island, but Steed suspects a political motive. His suspicions are confirmed when Vasco, the Mendoza family retainer, is observed killing the original kidnapper and abducting the girl himself.
Director: John Knight, Writer: Geoffrey Bellman / John Whitney
Guest starring: Patience Collier, Roger Delgado, Bandana Das Gupta

| | |
| --- | --- |
| 6. Girl on the Trapeze | February 11, 1961 |
"How can I? I don't know what she looks like."
- Carol Wilson

Keel, reviving a young woman who has jumped into the Thames, is led to the Radeck State Circus, where the trapeze girl is guarded, her face covered by bandages because of an accident. The trapeze girl proves to be the daughter of a defecting scientist, who will be used to force her father to return home. When Keel discovers this, he and Carol are captured by Zibbo the Clown, who will shoot Carol if the police investigation is not called off.
Director: Don Leaver, Writer: Dennis Spooner
Guest starring: Ingrid Hafner, Kenneth J. Warren, Delena Kidd

In 2001, the 1961 episode "Girl on the Trapeze" was discovered in the United States (odd considering the first season wasn't sold abroad). The episode is one of two episodes not to feature Patrick Macnee as John Steed.

At around the 38 minute mark, a crewman can be clearly seen in the top right corner wearing a head set, he then ducks very quickly out of the scene.

| | |
| --- | --- |
| 7. Diamond Cut Diamond | February 18, 1961 |

Steed, attempting to break a gang of international diamond smugglers, is living in a bungalow near Heathrow Airport which was once owned by a suicide whom One-Ten suspects of involvement. Steed awakens one morning somewhat the worse for drink, when a phone call advises him to check the morning paper; the police are tracking a hit-and-run driver. Steed checks his car. It is damaged, and the front is covered with dried blood.
Director: Peter Hammond, Writer: Max Marquis
Guest starring: Hamlyn Benson, Sandra Dorne, Joy Webster, Douglas Muir

| | |
| --- | --- |
| 8. The Radioactive Man | February 25, 1961 |

Dr Keel is asked to help in the search for a man who has picked up a radioactive isotope, not knowing that it will quickly kill him and harm anyone else he comes into contact with. But Marko, fearing that the police want to find him because of his forged passport, has already gone into hiding.
Director: Robert Tronson, Writer: Fred Edge
Guest starring: George Pravda, Basil Beale, Dane Howell

| | |
| --- | --- |
| 9. Ashes Of Roses | March 4, 1961 |

Steed, investigating a number of probable arson cases, is led to the hairdressing salon of Olive and Jacques Beronne. He asks Keel to let Carol investigate the salon, but after she enters, there is an explosion from within.
Director: Don Leaver, Writer: Peter Ling / Sheilagh Ward
Guest starring: Mark Eden, Olga Lowe, Ingrid Hafner, Gordon Rollings

| | |
| --- | --- |
| 10. Hunt the Man Down | March 18, 1961 |
Frank Preston is released from prison and is intent on reclaiming the hidden proceeds of his robbery. So is Steed, who has been ordered to follow the man. So are a couple of thugs, who kidnap Carol. So is Preston's scheming wife, eager to get her hands on the one hundred thousand pounds hidden somewhere in the sewers.
Director: Peter Hammond, Writer: Richard Harris
Guest starring: Melissa Stribling, Ingrid Hafner, Nicholas Selby

| | |
| --- | --- |
| 11. Please Don't Feed the Animals | April 1, 1961 |

Steed trails a blackmailed civil servant to Brinkley House, a private zoo, only to observe the man throwing a package of money into the reptile pit. The package soon vanishes. The man is then ordered to steal a top secret file.
Director: Dennis Vance, Writer: Dennis Spooner
Guest starring: Charlie Bird, Mark Baker, Catherine Ellison

| | |
| --- | --- |
| 12. Dance with Death | April 15, 1961 |

Dr. Keel resuscitates Elaine Bateman, the owner of a ballroom dancing school who has narrowly survived a murder attempt by gassing. When he returns to the school after dropping his scarf, he is arrested. His scarf has been used to strangle the woman.
Director: Don Leaver, Writer: Peter Ling / Sheilagh Ward
Guest starring: Geoffrey Palmer, Caroline Blakiston, Angela Douglas

| | |
| --- | --- |
| 13. One for the Mortuary | April 29, 1961 |

When Keel attends a health conference in Geneva he is unaware that he is carrying, in microdot form, a vital new medical formula - unaware, that is, until he is arrested for murder.
Director: Peter Hammond, Writer: Brian Clemens
Guest starring: Peter Madden, Toke Townley, Dennis Edwards



| | |
| --- | --- |
| 14. The Springers | May 13, 1961 |

Steed is trying to track down the organisers of a group who offer to spring any convict - even the dangerous ones - from prison if they're paid the right money. Keel impersonates a prisoner, and the trail seems to lead to a girl's finishing school.
Director: Don Leaver, Writer: Geoffrey Bellman / John Whitney
Guest starring: Douglas Muir, Margo Andrew, Charles Farrell

| | |
| --- | --- |
| 15. The Frighteners | May 27, 1961 |
"I suffer under the disability of a public-school education."
- John Steed


To stop his daughter seeing suspected conman Jeremy de Willoughby, Sir Thomas Waller has hired arch-criminal the Deacon to 'put the frighteners on'. Steed is on the trail of the Deacon and, with the aid of Dr. Keel, stops two thugs from seriously wounding de Willoughby. They set a trap for the Deacon and the lovers.
Director: Peter Hammond, Writer: Berkely Mather
Guest starring: Willoughby Goddard, Ingrid Hafner, Philip Gilbert, Stratford Johns, Doris Hare

Only two complete episodes survive from this initial season of 26 episodes, but the first, "Girl on the Trapeze" (episode 6), was a solo effort for Ian Hendry's Dr. David Keel. "The Frighteners," episode 15, is therefore the first view of John Wickham Gascone Berresford Steed, played with unmatched perfection by Patrick Macnee. Steed is impeccably mannered, immaculately well dressed, and, occasionally uses a gun. We do see him wearing his famous bowler hat but his umbrella is no where in sight.

At 46 minute mark, the shadow of a boom microphone is visible on the back wall on the left side of the screen, then again above Mrs. Briggs as she sits down. The microphone itself is seen in top left corner when Jeremy shouts, "I'm not your son!"

| | |
| --- | --- |
| 16. The Yellow Needle | June 6, 1961 |

After an unsuccessful murder attempt against Sir Wilberforce Lungi, Steed asks Keel, an old friend of the pro-Western African leader, to investigate Lungi's secretary, Jacquetta Brown. Meanwhile, Steed flies to Africa to meet Lungi's tribalist rival, Shebro.
Director: Don Leaver, Writer: Patrick Campbell
Guest starring: Andre Dakar, Bari Jonson, Margaret Whiting, Dolores Mantez

| | |
| --- | --- |
| 17. Death on the Slipway | June 24, 1961 |

An agent has been killed at the secret dockyard where submarines are built. Steed investigates, and finds that a foreign spy has been arranging 'accidents' for him.
Director: Peter Hammond, Writer: James Mitchell (VI)
Guest starring: Frank Thornton, Tom Adams, Douglas Muir, Barry Keegan

| | |
| --- | --- |
| 18. Double Danger | July 8, 1961 |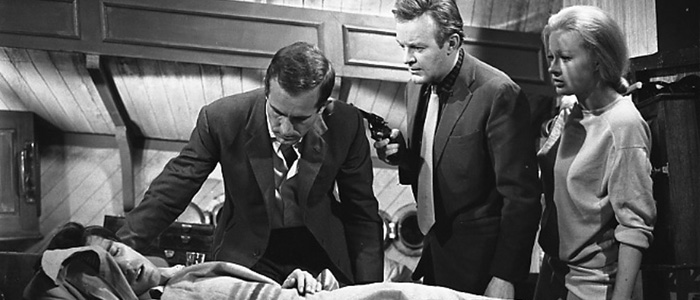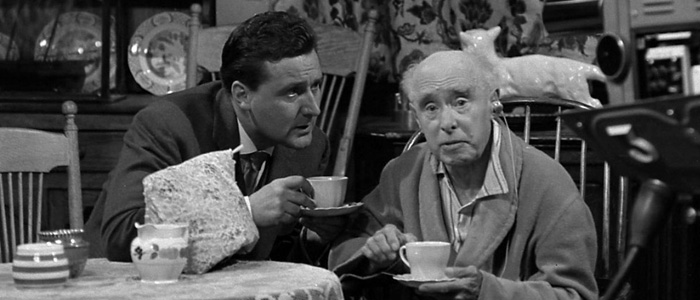 Working on behalf of an insurance company, Steed arranges for the convict Ted Mace to be sprung from prison. He hopes that Mace will lead him to the place where he has hidden two hundred thousand pounds worth of uncut diamonds, stolen from a Hatton Garden jewellers. However, word of the operation has got out on the criminal grapevine and Mace is shot. Keel is tricked into tending to his wounds and manages to remove the bullet, but Mace's condition continues to worsen. With his last breath, he whispers a clue to Keel, "it's John Bartholomew's plot" – and dies. Their investigation leads them to an elderly man who unwittingly holds the key to the mystery – and a fortune in uncut diamonds. Pictured below a rare production still from the episode, Double Danger.
Director: Roger Jenkins, Writer: Gerald Verner
Guest starring: Howard Daley, Kevin Brennan, Gordon Phillott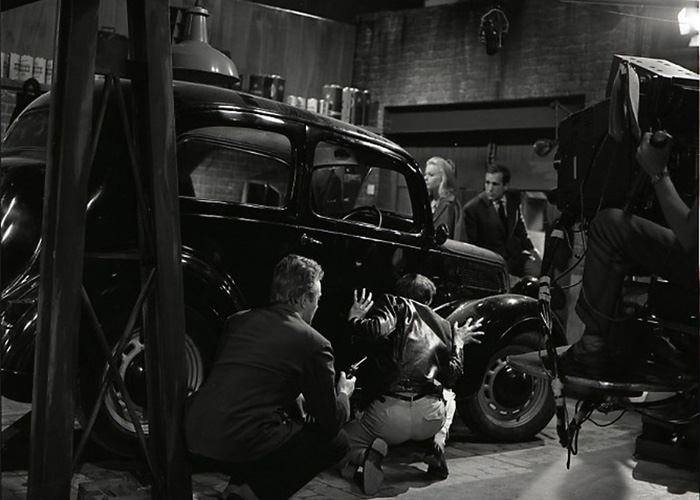 | | |
| --- | --- |
| 19. Toy Trap | July 22, 1961 |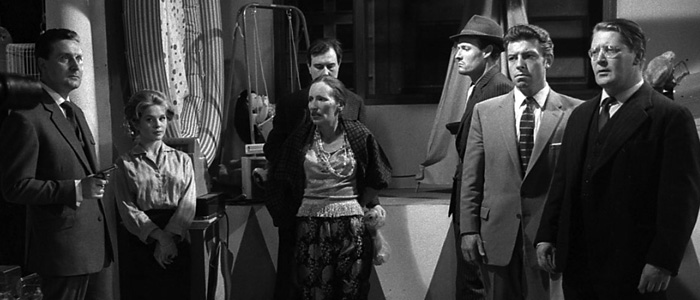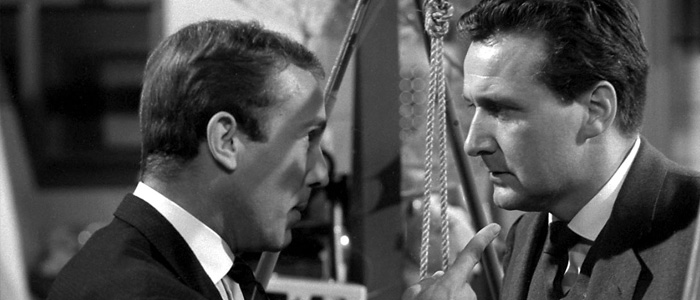 Keel is asked by the improbably named Bunty to help her find her missing friend. What is the connection between the department store where the women work and a call-girl racket?
Director: Don Leaver, Writer: Bill Strutton
Guest starring: Brian Jackson, Brandon Brady, Hazel Graeme, Mitzi Rogers

| | |
| --- | --- |
| 20. The Tunnel of Fear | August 5, 1961 |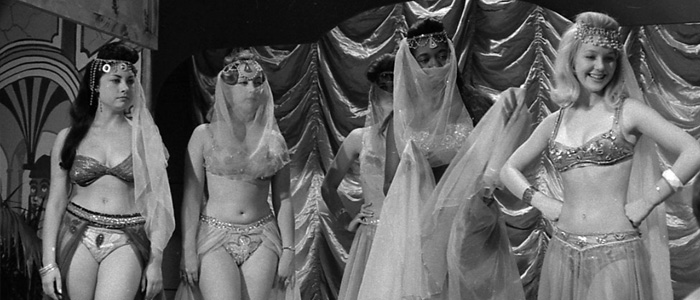 Top-secret information is finding its way into the wrong hands, and the source seems to be a south coast fairground. Steed succeeds in getting hypnotised and winds up in the ghost-train tunnel. With frightening results, of course.
Director: Guy Verney, Writer: John Kruse
Guest starring: Douglas Muir, Ingrid Hafner, Anthony Bate, Nancy Roberts

There is currently no known copy of this edition in existence, although the off-air soundtrack does exist in the possession of a private collector. Harry Black was actually portrayed by an actor named Anthony Bate, who took Murray Hayne's place at the last minute - too late for the Times to change their cast listing.

| | |
| --- | --- |
| 21. The Far Distant Dead | August 19, 1961 |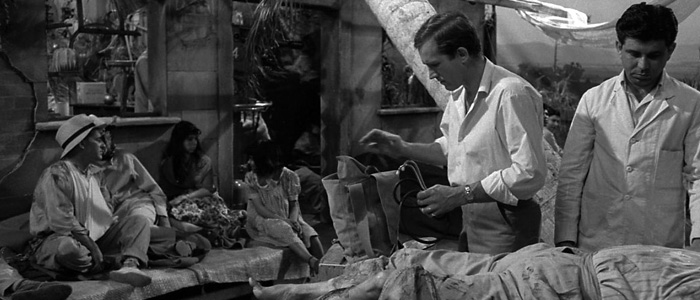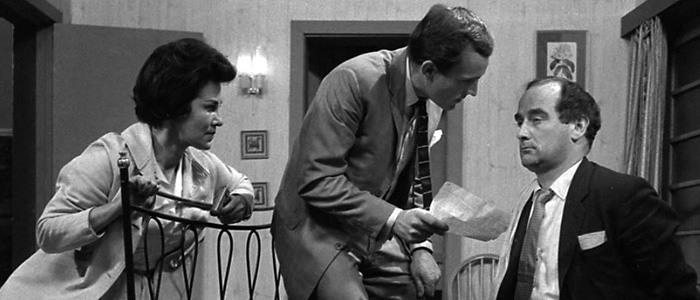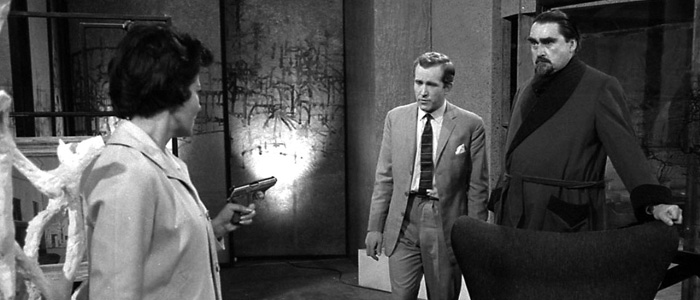 Dr Keel, treating the victims of a cyclone struck Mexican village, uncovers a number of food-poisonings; emergency cooking oil is, in fact, hydraulic fluid.
Director: Peter Hammond, Writer: John Lucarotti
Guest starring: Katharine Blake, Francis De Wolff, Reed De Rouen

| | |
| --- | --- |
| 22. Kill the King | September 2, 1961 |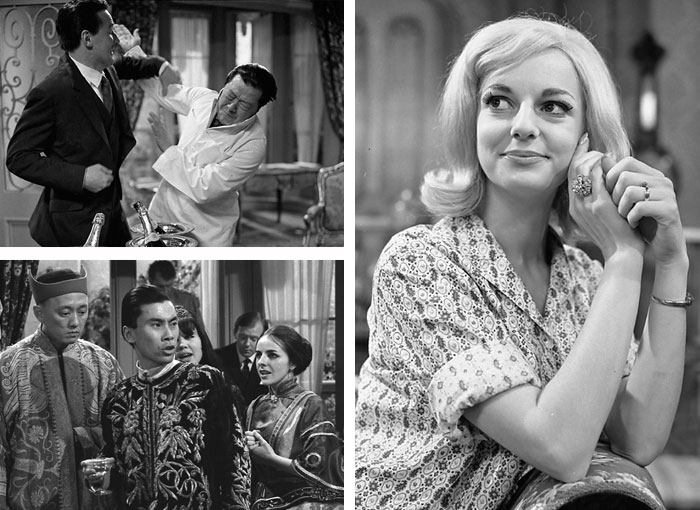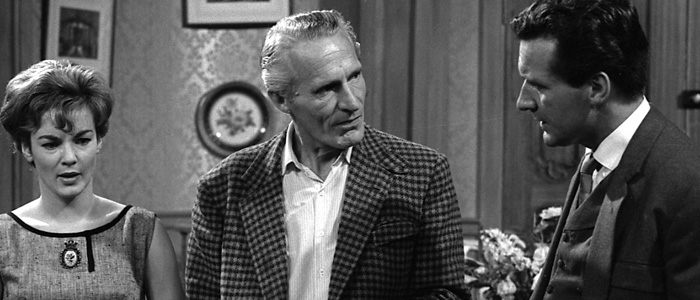 A visit to London to sign an oil treaty from a monarch whose life is under threat brings Steed and Keel into the world of dissidents and assassinations.
Director: Roger Jenkins, Writer: James Mitchell (VI)
Guest starring: Peter Barkworth, Burt Kwouk, Ingrid Hafner

| | |
| --- | --- |
| 23. Dead of Winter | September 12, 1961 |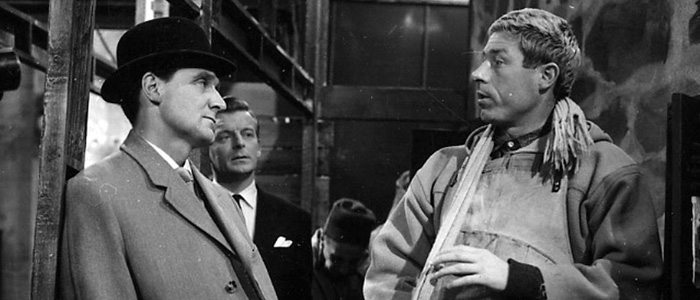 The discovery of the body of Schneider, a wanted Nazi war criminal, deep-frozen in a consignment of meat at London docks brings Steed and Keel into the shadowy world of Phoenix, a new and terrifying Fascist party in Britain.
Director: Don Leaver, Writer: Eric Paice
Guest starring: John Woodvine, Ingrid Hafner, Carl Duering, David Hart

| | |
| --- | --- |
| 24. The Deadly Air | December 16, 1961 |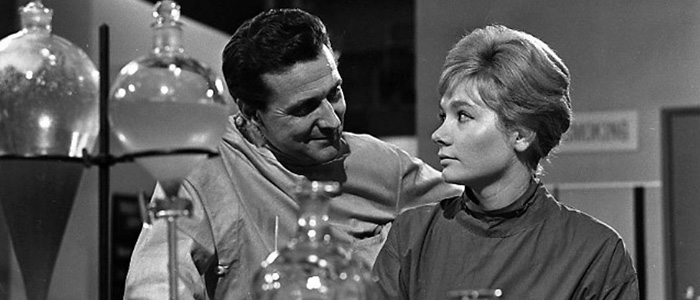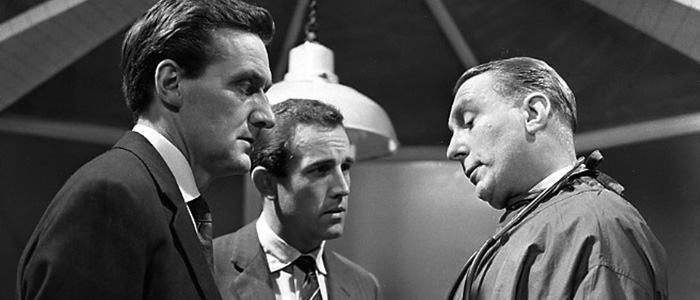 An experimental vaccine is stolen, and the subsequent test proves deadly. Steed and Keel, suspecting that the human 'guinea pig' did not die directly from the vaccine, volunteer to be the next subjects.
Director: John Knight, Writer: Lester Powell
Guest starring: Geoffrey Bayldon, Ingrid Hafner, Ann Bell, Douglas Muir

| | |
| --- | --- |
| 25. A Change of Bait | December 23, 1961 |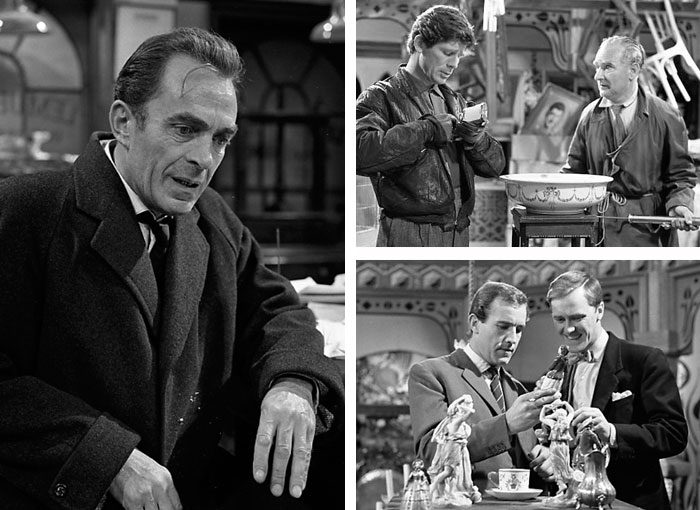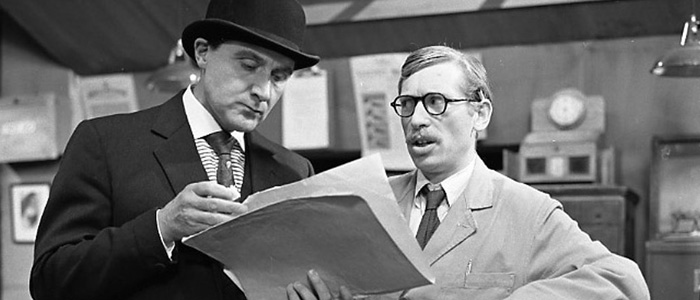 An unusual and sprawling tale of heart disease, industrial unrest, and a consignment of rotten bananas.
Director: Don Leaver, Writer: Lewis Davidson
Guest starring: Robert Desmond, Henry Lincoln, Ingrid Hafner, Norman Pitt

| | |
| --- | --- |
| 26. Dragonsfield | December 30, 1961 |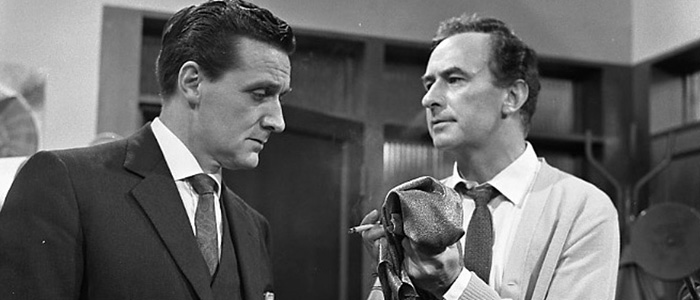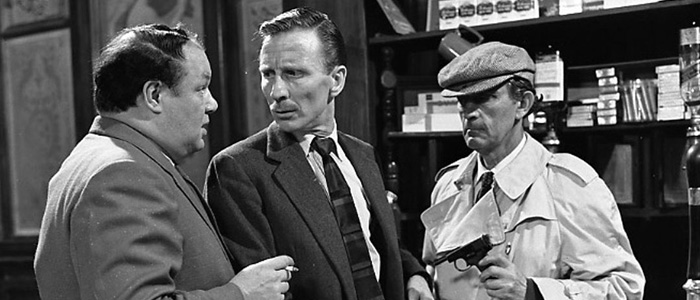 How has a research centre developing radiation-proof material managed to irradiate one of its scientists? Once more, Steed submits himself to scientific testing.
Director: Peter Hammond, Writer: Terence Feely
Guest starring: Thomas Kyffin, Eric Dodson, Ronald Leigh-Hunt