The Batman Serial edited together as one movie. One very long movie. You can purchase the whole Serial HERE

Atomic batteries to power. Turbines to speed! The dynamic duo, Batman and Robin, hit the big screen in this 1960s action/adventure camp-stravaganza! When the caped crusaders most dangerous foes, Joker, Riddler, Catwoman and Penquin team up and plot to dehydrate the United Nations Security Council, Batman and Robin find themselves in over their heads and must pull out all the stops to put an end to the evil villains' dastardly plans in this big screen adaptation of the hit TV series.
Add the 1966 Batman movie to your collection of Neat Stuff HERE

You never really heard it much but Batgirl had her own theme song in the 1966 Batman series!

1960s style go-go dance invented for the Batman television series. The name is a pun on the then-popular dance the Watusi. The Batusi was seen in two episodes of the original Batman TV series. The first, "Hi Diddle Riddle," was the series' first episode and originally aired January 12, 1966. The second, "The Pharaoh's in a Rut," was the 28th episode and originally aired April 14, 1966. There are conflicting reports as to who invented the dance, which became a national craze on the dance scene. One account is that it was invented by dance instructor Arthur Murray for Batman, and was supposedly first performed at a cocktail party at a New York City discotheque, Harlow's. But in a 2005 Wizard magazine interview, Adam West claims credit for creating the Batusi's unique moves. The Batusi has been featured in many TV shows and movies, including The Simpsons, Xena: Warrior Princess, Everybody Loves Raymond, Pulp Fiction and Antz. Fox Mulder even does the dance in a 2016 episode of The X-Files, "Babylon".

Preview of the 1989 Batman movie with Michael Keaton, Jack Nicholson and Kim Basinger.
Add the 1989 Batman movie to your collection of Neat Stuff HERE

Trailer for Batman Returns with Michael Keaton, Danny DeVito and Michelle Pfeiffer.
Add Batman Returns to your collection of Neat Stuff HERE


The fourth Batman feature stars George Clooney under the pointy-eared cowl, with Chris O'Donnell returning as Robin the Boy Wonder. This time the dynamic duo is up against the nefarious Mr. Freeze (Arnold Schwarzenegger), who is bent on turning the world into an iceberg, and the slyly seductive but highly toxic Poison Ivy (Uma Thurman), who wants to eliminate all animal life and turn the Earth into a gigantic greenhouse. Alicia Silverstone lends a hand as Batgirl, and Elle McPherson plays the thankless role of Batman/Bruce Wayne's fiancee. A sensory assault of dazzling colors, senseless action, and lavish sets run amok, this Batman & Robin offers an overdose of eye candy.
Add Batman and Robin to your collection of Neat Stuff HERE


Visionary filmmaker Christopher Nolan's sequel to the highly successful "Batman Begins" sees Batman (Christian Bale) as he raises the stakes in his war on crime. With the help of Lieutenant Jim Gordon (Gary Oldman) and District Attorney Harvey Dent (Aaron Eckhart), Batman sets out to dismantle the remaining criminal organizations that plague the city streets. The partnership proves to be effective, but they soon find themselves prey to a reign of chaos unleashed by a rising criminal mastermind known to the terrified citizens of Gotham as 'The Joker' (Heath Ledger).
You can add The Dark Knight to your DVD collection here.

Warner Bros. Pictures' and Legendary Pictures' "The Dark Knight Rises" is the epic conclusion to filmmaker Christopher Nolan's Batman trilogy. Leading an all-star international cast, Oscar(R) winner Christian Bale ("The Fighter") again plays the dual role of Bruce Wayne/Batman. The film also stars Anne Hathaway, as Selina Kyle; Tom Hardy, as Bane; Oscar(R) winner Marion Cotillard ("La Vie en Rose"), as Miranda Tate; and Joseph Gordon-Levitt, as John Blake. Returning to the main cast, Oscar(R) winner Michael Caine ("The Cider House Rules") plays Alfred; Gary Oldman is Commissioner Gordon; and Oscar(R) winner Morgan Freeman ("Million Dollar Baby") reprises the role of Lucius Fox.
You can add The Dark Knight Rises to your DVD collection here.

Batman v Superman: Dawn of Justice Ultimate Edition Trailer.








Check out the SuperHero Stuff Batman merchandise page, your index to the finest assortment of Batman products online. They specialize in Batman tees, but have dozens of other awesome Batman products as well. Batman belts, hats, hoodies, pajamas, wallets, key chains, bags and more. They even have Batman underwear!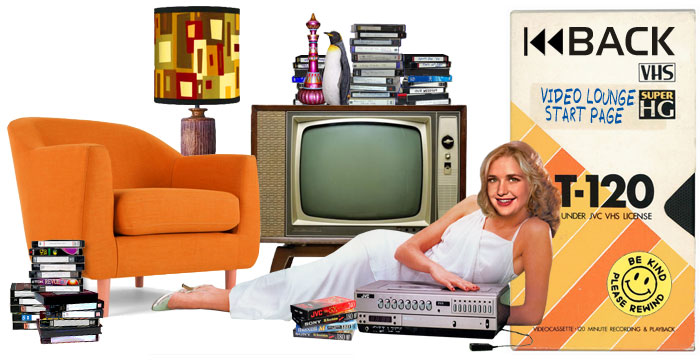 COPYRIGHT OF THIS VIDEO REMAINS WITH THE ORIGINAL PRODUCERS/PRODUCTION COMPANY.
THIS IS A NOT FOR PROFIT PRESENTATION SOLELY FOR EDUCATIONAL, INFORMATIONAL AND HISTORICAL PURPOSES.
BETTER RESOLUTION DVD VERSIONS OF THESE PROGRAMS ARE AVAILABLE FROM YOUR FAVORITE RETAILER.