Affectionately referred to as "The Rec Room" it is obnoxiously decorated and decked out in piles of useless and outdated equipment. It's from this location that our undaunted team of AV specialists and hangers on search for neat retro images, vintage ads and audio visual gems and bring them to you here, in random order, for your viewing and dining pleasure. Scroll down or click the quick links above.





For Your Eyes Only (1981) is the twelfth spy film in the James Bond series, and the fifth to star Roger Moore as the fictional MI6 agent James Bond. The screenplay takes its characters from and combines the plots of two short stories from Ian Fleming's collection For Your Eyes Only: the title story and "Risico". It also includes elements inspired by the novels Live and Let Die (the keelhauling sequence), Goldfinger (the identigraph sequence) and On Her Majesty's Secret Service (the opening at the graveyard). Add For Your Eyes Only to your DVD collection.




Take a look below at some Top Secret classified files from the Hall of Fame AV Department Archives. Actually they are not classified at all... it's just a collection of random Neat Stuff, Pop Culture photos and Retro Advertising, and it's hardly Top Secret. They leave it out for anybody to look at. Like you...

Wallpaper used to be just for your walls, now its all rage to put it on your computer screen. Everyone is doing it so we thought we would bend to peer pressure and jump on the wallpaper bandwagon.

Now you can get wallpaper anywhere.
In fact you can't walk ten feet on the interweb (metaphorically) without tripping over someone offering FREE Wallpaper. But can those other places offer you "neat" wallpaper? Maybe... probably... but we think ours is especially "neat" and that's saying something.
Do you like puzzles?
Darryl hates them. He gets frustrated when he can't make the pieces fit and tips over everything onto the floor. Well, thanks to the modern interweb our puzzles are now digital and Darryl can't push the pieces onto the floor anymore.
Now he just hits the computer with a bat. Maybe he shouldn't do puzzles but that doesn't mean you can't. Play a a puzzle chosen at random above or click the link below for our puzzle archive page.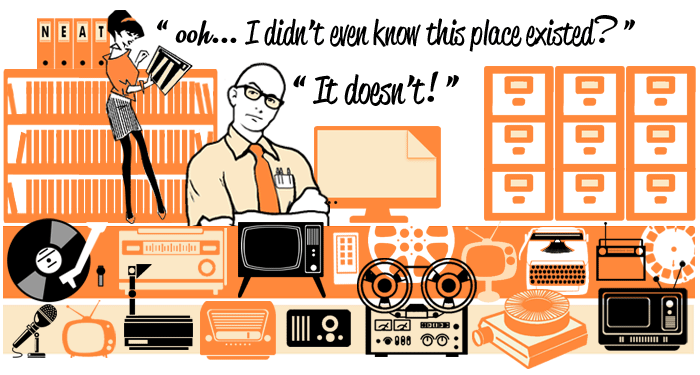 There was a time when you could only be subjected to people's boring slide shows by physically visiting someone's home. Now thanks to the interwebs we can see anyones slide show, any time, anywhere!
Oh the humanity!
With that in mind Doug and Brenda have taken photos from our AC Club files and made some fascinating (their words) slide shows. These slide shows can be found on our Hall of Fame exhibit and Tiviaography pages. We have inserted a random slide show below so can see what all the fuss is about.
Full disclosure, Doug and Brenda have included some of their vacation slides in the mix. If you stumble across one of those make an excuse and get out while you can.