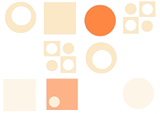 | | |
| --- | --- |
| | Deep in the basement of The My Neat Stuff Hall of Fame, sits our neglected AV Department, home to Harold Flywheel (nephew) and our fearless AV Club. |

Affectionately referred to as "The Rec Room" it is obnoxiously decorated and decked out in piles of useless and outdated equipment. It's from this location that our undaunted team of AV specialists and hangers on search for neat retro images, vintage ads and audio visual gems and bring them to you here, in random order, for your viewing and dining pleasure. Scroll down or click the quick links above.



Men are Such Fools is a 1938 American comedy film directed by Busby Berkeley and written by Norman Reilly Raine and Horace Jackson. The film stars Wayne Morris, Priscilla Lane, Humphrey Bogart, Hugh Herbert, Johnnie Davis and Penny Singleton. The film was released by Warner Bros. on July 16, 1938.





Take a look below at some Top Secret classified files from the Hall of Fame AV Department Archives. Actually they are not classified at all... it's just a collection of random Neat Stuff, Pop Culture photos and Retro Advertising, and it's hardly Top Secret. They leave it out for anybody to look at. Like you...

There was a time when you could only be subjected to people's boring slide shows by physically visiting someone's home. Now thanks to the interwebs we can see anyones slide show, any time, anywhere!
Oh the humanity!
With that in mind Doug and Brenda have taken photos from our AC Club files and made some fascinating (their words) slide shows. These slide shows can be found on our Hall of Fame exhibit and Tiviaography pages. We have inserted a random slide show below so can see what all the fuss is about.

Full disclosure, Doug and Brenda have included some of their vacation slides in the mix. If you stumble across one of those make an excuse and get out while you can.

Want to waste more time? Isn't that why they invented the internet?
Take a look and see what someone left in the DVD player.

| | |
| --- | --- |
| | |

Do you want to hear more opinions about your favorite TV show or Movie?
Not really, but thanks to the internet we now get to hear the opinions of people we wouldn't normally give the time of day too.

| | |
| --- | --- |
| Use the links here to check out this weeks TV Ratings as well as the latest rankings and reviews of your favorite movies and television shows. | |

We don't just sit around and watch DVD's all day. Sometimes we listen to stuff.
Hey look someone left something on the turntable...

| | |
| --- | --- |
| | |

Audio and Video are fine but sometimes we like to go old school and read.
These are called "books" and they use to be all the rage before the internet.

| | |
| --- | --- |
| | |

We like movies and so do you. Here's what's playing and Coming Soon
and what might someday be in our collection of Neat Stuff.