Size Matters: Action Figure Scales
Action figures come in all shapes and sizes and although it's easy to break out a ruler and simply measure one of your action figures, that's not really going to help you to understand the scale references often used by toy companies and long-time collectors. Besides, if you want to talk the lingo like Sheldon and Leonard you need to call them 1:10 scale figures. By the way talking the lingo will not get you a date with Penny. The term scale refers to the size ratio to a normal sized object. In this case, we're talking about smaller representations of the human figure. For standardization purposes, toy companies refer to the usual ideal human figure as being 6 feet tall (we're usually talking about heroic figures such as Batman or Darth Vader, not Wolowizard or Howard of Wolowitz). Therefore an action figure that is 6 feet tall (which I have never seen but would be really really cool) would have a 1:1 ratio. A 3 foot tall action figure would have a 1:2 ratio and so on.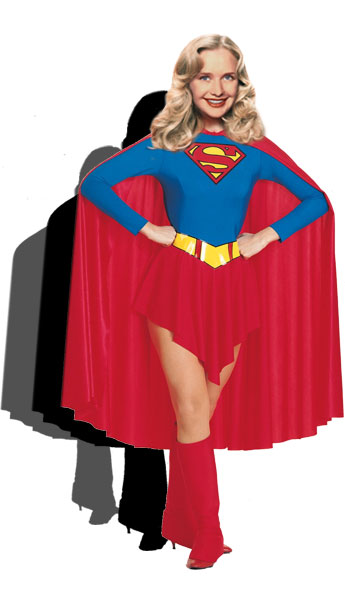 1:4 Scale (aprox. 18″)
Technically reserved for dolls we do see oversized action figures this size from time to time.
1:6 Scale (aprox. 12″)


The original size of the very first figure to sport the "action figure" moniker, G.I. Joe.
1:9 Scale (aprox. 8″)
Almost exclusive to the Mego's line of action figures from the late '70s and early '80s.
1:10 Scale (aprox. 7″)
This size tends to be more popular with adult collectors than with children looking for play value.
1:12 Scale (aprox. 5″ – 6″)
In the 1990s, this scale took over the 4″ action figure and set a new standard.
For a while.
1:18 Scale (aprox. 3.75″ – 4″)


Mego started it, but it would be Kenner's massively popular Star Wars collection that would set the standard for this scale for almost 20 years.
1:48 Scale (aprox. 2″)


Began with the rise in popularity and collectability of figures such as Lego "minifigs".
My Neat Stuff What and Where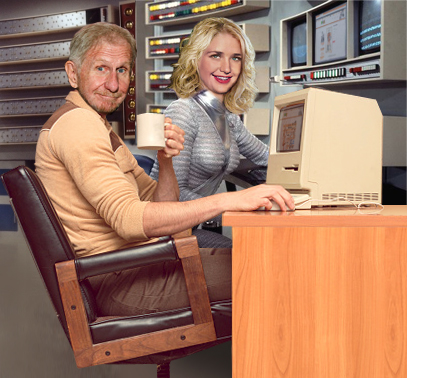 How do you find what you want and where do you find it? That's a good question. Our Neat Stuff Showcase is set up using a similar system as our Hall of Fame, categorized by HOF staffers Harrison Willy and Edwina Nilly.
Our Showcase features eight categories and each item is featured in a category that closely relates to their original source pop culture identity.
For example: Even though many of the toys may be movie related, Batman origins are in the world of comics so Batman can be found listed under "DC Comics".
Our eight Showcase categories are: Advertising, DC Comics, Disney, Marvel Comics, Movies, Television, Comics and Toons and Way More Stuff. From our high tech computer room we post items in their appropriate categories. Easy, right? Sure it is as long as you play by our rules. Take The Muppets, they are owned by Disney now but because their origins were on TV you will find them under Television. The same with Marvel Comics, even though they are now owned by Disney they have a section all their own.  Another example is Lord of the Rings. Even though they were books before they were movies they are listed in the movie section because we don't have a book section and we have never actually read the books. Same with Harry Potter, though Darryl pretends he has read them all. Stuff that doesn't fit in Advertising, DC Comics, Disney, Marvel, Movies, TV or Comics and Toons can be found in Way More Stuff. Just to confuse thing further in order to make stuff easier to find some lucky items maybe found under more than one category. Take a Barbie doll for example. They have a section under Way More Stuff but a Batgirl Barbie will also be found under DC Comics. Another example are Disney characters in plush form. They would be found in the Disney section but also with all other plush stuff in the Plush Section under Way More Stuff. Got it? Good luck!

My Neat Stuff Rating System
Since I have a mix of toys and comics and whatever I was always using different rating systems from different groups or associations. At the end of the day I was just confused and my brain hurt. So I kind of took the various rating systems out there haphazardly blended them together to created the unofficial and totally unauthorized My Neat Stuff five, plus a no star rating system, which I guess would make it six stars except there are only actually five but six rating categories. Oh never mind.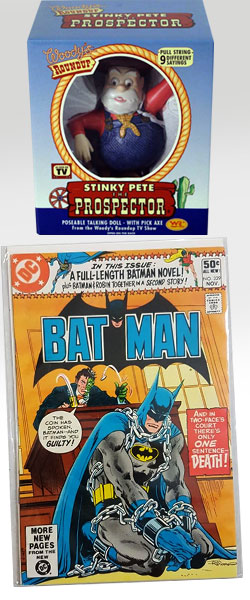 MIB – MINT IN BOX
A basically new toy. In the original packaging. The box may have been opened, but any packages inside remain unopened. If the toy is on a blister card, the package is intact and unopened. If the toy is tagged, original tags are intact and in good condition. This would be a Toy Graders Association Score of 100.
Comics and cards are near perfect in every way. Only the most subtle printing defects are allowed. Surface or cover is flat with no sign of wear. Inks are bright with high reflectivity and minimal fading. Corners are cut square and sharp. Staples in books are generally centered and clean with no rust. Cover is generally centered and firmly secured to interior pages. Spine is tight and flat. Books and cards are sealed in protective cases and guarded by high tech laser beams. Yes, comics in this grade do exist, but they are extremely rare for one simple reason – this is the most subjective of all the grades. What qualifies as Mint to one person may have a small, almost unnoticeable flaw that downgrades it to Near Mint for someone else. Your typical comic in the pull file or on the newsstand is not in mint condition, but is instead in near mint condition because of these extremely minor flaws so I will probably never own a comic like this.



EXCELLENT
The toy is very clean and well cared for and has the "next to new" look. Original box, packaging and/or tags may be damaged or missing. It probably enjoied very light play and may have spent most of its life on display. This would be a Toy Graders Association Score of 90 – 95.
A comic or card with outstanding eye appeal. Sharp, bright and clean with a supple feel. Cards and comic pages and covers can be yellowish/tannish (at the most) but not brown and will usually be off-white to white. Books can have light spine wear. Most comics and cards collected by serious collectors have been well taken care of will fall somewhere is this category.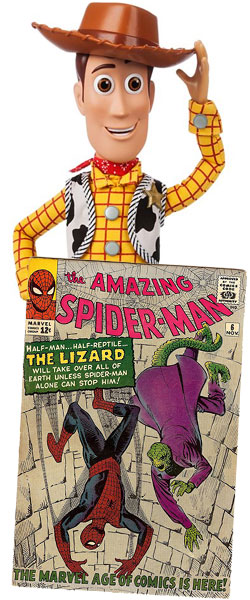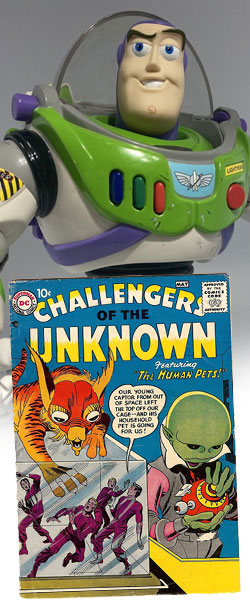 VERY GOOD
Toys have been played with and show slight and general wear overall. Paint chipping or small scratches may be readily apparent. In metal toys, some minor rust may be evident. In sets, some minor pieces may be missing. This would be a Toy Graders Association Score of 80 – 85.
An exceptional, above average comic and card that shows minor wear but still relatively flat, clean and glossy with no subscription crease or brown margins. Typical defects include: light spine wear (for comics), minor surface wear, a light crease, minor yellowing/tanning to interior comic pages. Inks are beginning to show a significant reduction in reflectivity but is till highly collectable and desirable.



FAIR TO GOOD
A toy with evidence of heavy play, dents, chips, and possibly moderate wear. The toy may be missing a major replaceable component, such as a battery compartment door, or it may be in need of repair. In sets, several pieces may be missing. This would be a Toy Graders Association Score of 70 – 75.
The average used comic book or trading card, that has not been taken care of by proper handling and bag & boarding, most commonly found. The comic or card shows moderate wear but eye appeal has not been reduced to the point that it is not desirable. One or two minor markings on the cover or card surface are allowed. Books lightly creased along spine or extremities, subscription crease, loose centerfold, or minor chip or piece missing allowed.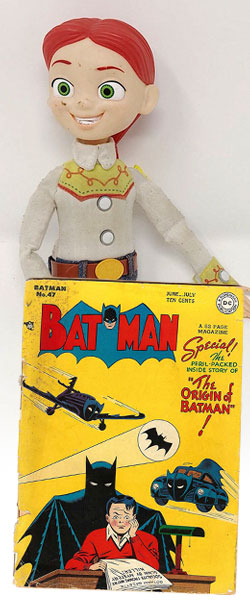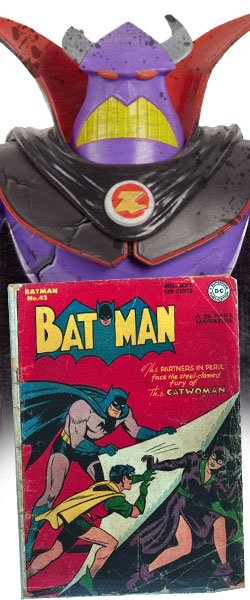 JUST FAIR
A well loved toy with marks or scratches but, YOU WANT IT ANYWAY, just because, no matter what it looks like! This would be a Toy Graders Association Score of 60 – 65.
Comic books may be faded and torn but the covers are still attached. Cards are worn and dog-eared but not bent. Comics and cards may be damaged beyond collectability for most collectors, brings 30 to 50 percent of the good price.

POOR, THIS ITEM IS UNRATED
In poor condition this toy will be broken with pieces missing but may be good for those looking for parts to repair other toys. This would be a Toy Graders Association Score of 50 – 55.
Comics will be torn and/or with covers missing and cards will be dog-eared and bent. Cards and comics in this category are sufficiently degraded so as to have little or no collector value. Often severely stained, abraded, defaced, or damaged beyond readability.